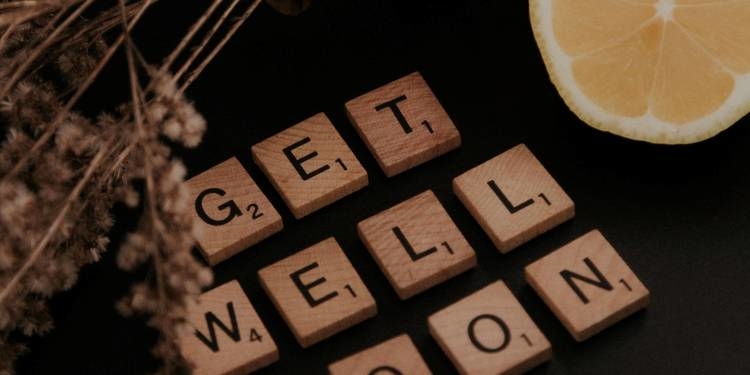 Taking my child to the hospital during COVID-19
Posted: February 27th, 2021
My child being sick was like living through my worst nightmare. Between worrying about how tiny she was, I hated how I could never take the pain away from her. It was so sad to watch my baby in pain. I felt like I was in a haze. Nothing made sense. Worry, concern, and more worry were all I felt.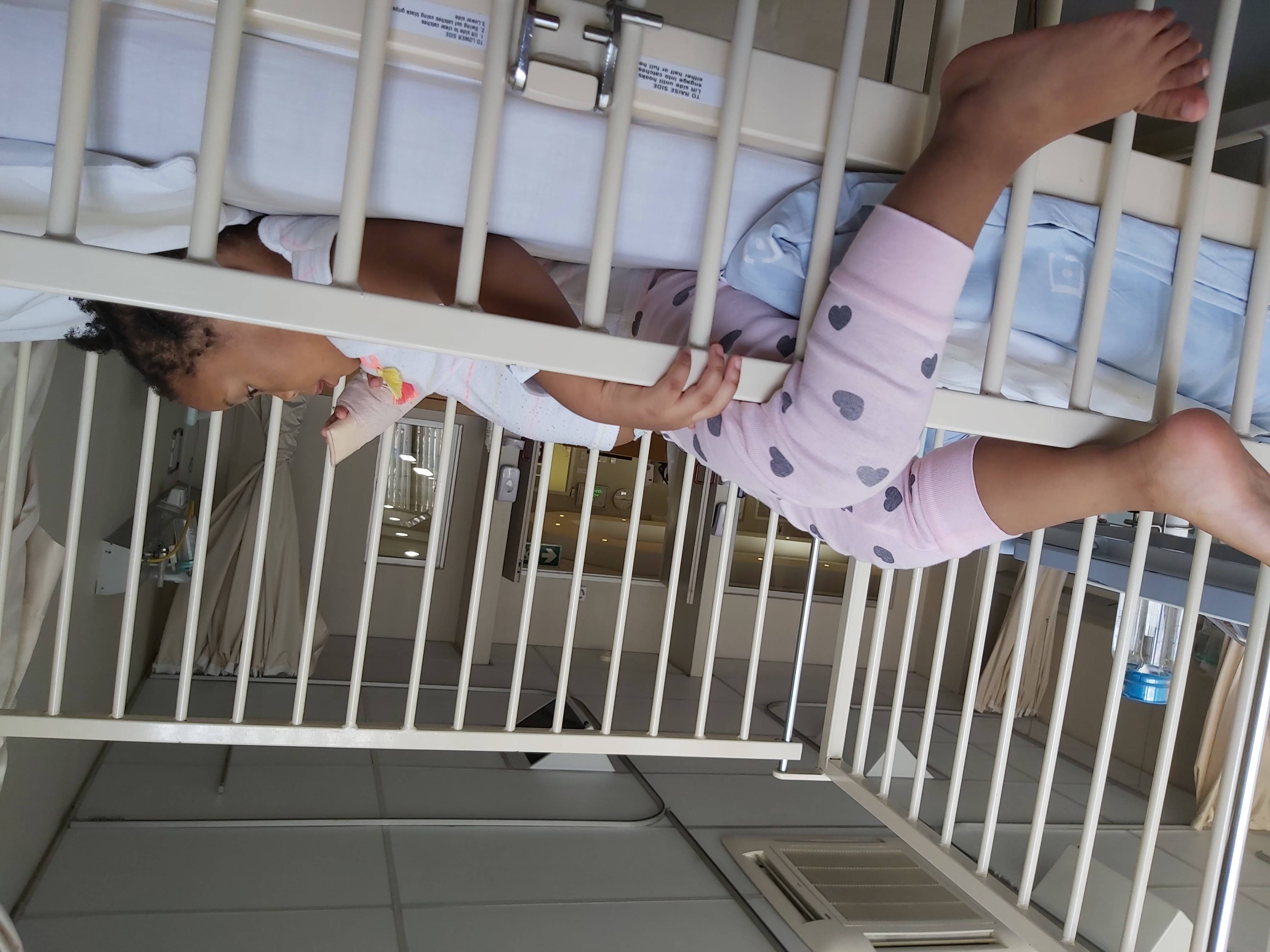 Being a mom is expecting the shoe to drop at any moment.
We had such a great day. Ari spent most of it entertaining us with nursery rhymes, drawing and then we had a lesson on farm animals. When bedtime came, she recited her mantra for our bedtime routine; "night mommy, I love you, mommy, you're the best mommy' followed by a kiss on my cheek.
Deep in my sleep, I heard Ari's voice, sounding shaky and pitched, "mommy." Her trembling voice woke me, and I knew something was off. Oddly enough, it's always in the wee hours of the night or early morning when these tiny people fall sick.
After a gut-wrenching episode of being sick all over the bed, herself and me, she seemed like she was better. When it comes to babies and toddlers, I realized nothing is ever as it seems. Sure enough, when morning came, there I was, Hubby at my heels and Ari on my hip walking into the one place that terrified me beyond anything. The emergency room on a Sunday morning!
Walking into the emergency room was terrifying.
Since the Pandemic, hospitals and doctors consulting rooms have become so scary. And because I hadn't needed to visit the doctor, I felt panicked with each step I took.
Despite my anxious self, I remained comforted by the hospital's lengths before the admission. Settled- yes but remained very nervous entering with my mask on and my toddler's mask almost on – she fights me on the mask-wearing task. When you have a sickly, moody toddler with an almost-on mask, you take the win!
So there we were with a sick child and all those unexplained feelings and questions. Are we showing symptoms? Should we rather stay home and call a doctor? Then our other problem, we do not have a paediatrician in Bloemfontein, we left ours in Cape Town. Where can we get a referral? Do we check doctors on google? I had so many questions, but it was a Sunday with no consultation rooms open. So the emergency room became the only option we had.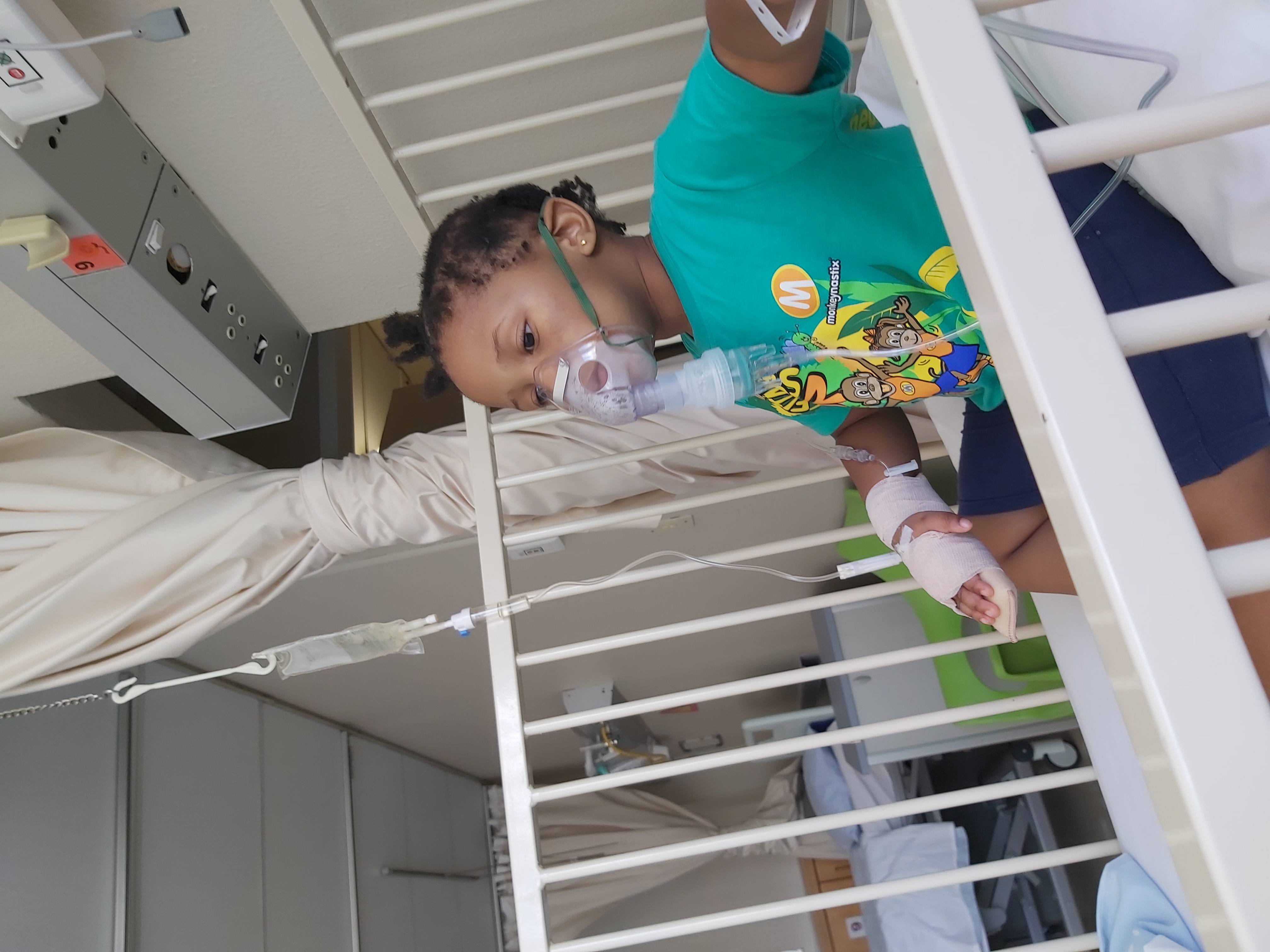 The thought of testing for COVID-19 has always left me with a sliver of trepidation.
There was never a need for me to have a COVID-19 test done because I was always home. Then, in a matter of minutes, I was confronted with not only me but my toddler having to take the test as well.

Bittersweet!
I took the test first – you know that thing where they say lead from the front? Yes, that is what I was aiming for, and I wanted my girl to see how brave Mommy was. So I toughened up and opened my mouth like a champ, and let the nurse swab my throat. A very uncomfortable two minutes it was.
When Ari's turn came, I will not lie. I was nervous for her, but she didn't even cry—such a brave girl. Being sick and having someone stick a long cotton bud at the back of your throat is not easy. The wait for the results was agonizing, taunting even. I convinced myself it would be okay to be positive only because we were in the hospital. We tested negative for COVID-19, thankfully.
Is it my fault that my daughter is sick?
I think it's human nature to need to find someone or something to blame. Especially when things don't go our way. And when we don't see the; 'someone or something, we are left with the possibility of 'what if it's me?' Somehow, when you can blame it on someone or something, it makes the situation seem bearable. Never mind the fact that kids get sick. And that it's inevitable.
The feeling of helplessness alone was breaking me piece by piece. The mom in me would take a moment to go through all the things that might have gone wrong. All the possible 'causes' of my child's poor health. Did I give her too much water, should I have not taken her back to crèche, did I leave her too long in the bathtub, is it the ice cream she had? Maybe I shouldn't have let her sleep in her nappies. The list goes on. But the reality was that my daughter was sick, and that was that!
Nights in the hospital Paediatric ward are bittersweet.
The sleeping couches are comfortable for the first night. When you spend five nights in the hospital, you quickly understand that they are couches that open and make an 'almost bed.' By no degree are they beds. So comfort is trivial; the aim is convenience. And as if they were not tiny enough, Ari wanted to be squashed up next to me the whole time. Body aches and cramps were all too familiar to me.
Our neighbour (in the ward), who was almost Ari's age, got discharged before us. Watching them leave left an aching pain in the pit of my belly. It's the 'I am glad your daughter is doing well and that you get to go home, but I would rather it were us.' It's an innocent streak of jealousy that overlooks sense and reality. I had formed a special bond with the other moms in our ward. In a way, we were like soldiers in battle, fighting the same war.
Yes, I understand it was not a competition, but honestly, hospitals have never been an ideal vacation destination.
I have a third leg to stand on in my very own, 'village.'
The support system that I have makes me emotional when I think about the love we have received. The constant calls and texts to check on us were humbling. Even during those moments, the doctor gave his feedback on Ari's progress, which was emotional. I felt less alone, knowing I would get texts and calls on what the doctor said and how my girl was doing. I made sure I wore my brave face like a champ!
My village is such a strong group of individuals. The love they give and the enormous concern they show me and my little family is too beautiful for words. Even though it was not easy to be in the hospital, I had grown to appreciate the temporary home we were in for a week. So leaving our haven, filled with doctors, nurses, and all those machines, was such a conflicting feeling.
I was happy to be going home but deep down, I had a little spec of worry, which I kept kicking. The fear was mostly around Ari regressing, but I prayed for a smooth transition at home. After five days in the hospital, my baby was much better, and I could not be more appreciative of the nurses, her doctor, and everyone at the hospital.

I waved my goodbyes to the staff, followed by my heartfelt thank you for all their patience and care. And then I bravely walked out with her baby bag hanging on my shoulder and Hubby at my side carrying an excited Ari. Such a relief it was! I will admit that I might have been wearing the biggest smile ever as we walked out of the reception doors.
To all moms with sick little ones, hold your head up high. Wear that brave face like the 'hero mom' you are because it does get better!

All my love
ArisMomie ♥