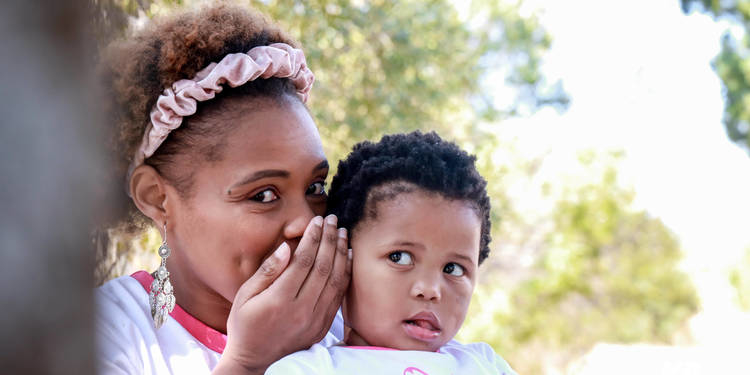 Becoming a mother has changed me a little
Posted: January 20th, 2021
The day I became a mom, I knew I wouldn't be the same person I was before. I walked into a new role with a whole lot of responsibility. But I am still the same. Well, just a little!
I'm a first-time mom, and everything my daughter does is exciting.
I'm the typical first-time mom. Everything my toddler does or says is the most adorable thing ever. She could be carrying her bowl to the sink or singing a nursery rhyme, and I would be beaming with pride. Her milestones are always making me smile.
The other day she said, "Mommy, I want huggy" my heart was swelling with affection and pride. It's beautiful to see her express herself so well. So I squeezed her into my chest, very grateful that she stopped all she was doing to show me a little affection. Then she added, "I love you, Mommy," because she was going all out that day.
The best feeling ever! I was so excited I wanted to pick up the phone and share my beautiful mommy-daughter moment with anyone willing to listen.
My phone is always ready to take photos and videos of my little girl.
When I got a chance to upgrade my phone, the first feature I wanted was space. And good camera quality. I sometimes jokingly mention that taking photos and videos of my daughter has become my best hobby yet.
I can't help it; babies and toddlers are just so endearing. They could be frowning or attempting to talk, and it would be disgustingly cute. In any face they wear. When my daughter takes a nap, I look at her and think, I need to capture that sweet face.
I honestly don't think a day goes by without me taking photos and videos of her. My phone occasionally gets full. Okay, it's always packed. So I have resorted to backing up my gallery regularly to get additional space.
I must admit that I love conversations with other moms a little too much.
Being a mom is something I love, even when I don't enjoy it. There are days when I think I have everything under control and days when I am not sure I will make it at all. Having my daughter was very overwhelming for me. I wasn't sure I would make it at all. It's probably the whole idea of being responsible for another human being, a tiny version of me. It's a tremendously demanding job.
So I learnt pretty early that it helps to have other moms on standby, a text or call away. I appreciated having to talk to a mom friend about the lack of sleep I had because I was up all night breastfeeding. Or share the frustration of having a demanding toddler. It always feels good to talk to someone that might be going through the same challenges.
Being a first-time mom, I know precisely how challenging things can be. I am still in awe of all the other mothers out there. Sometimes I look at my toddler and wonder how I did it. She is a healthy, bouncy two-year-old, so I must be doing something right.
So yes, I look forward to having long talks about potty training, toddler tantrums, and baby's sleeping patterns with other mom's. I appreciate the mom conversations so much; they give me reassurance and hope.
Before I became a mom, I would get bored when another mom shared stories about their kid(s).
A friend of mine fell pregnant and became a mom. She was one of the first people in my circle to be a mom. It was exciting and new. She would send photos and videos of her son every single day without fail. She was such a proud mommy. I could not for the life of me understand why she would send ten pictures of her baby just sitting on the bed clasping a teething toy.
I zoned out when moms would start going on about their child's new favourite toy or what they liked eating. The stories and photos were cute and lovely to see, but I think a part of me couldn't relate. At the time, the thought of being a mom was something very far from my plans.
I'm sorry to all those moms I felt spoke too much about their kids. I get it now because I have now become that mom! And to all the moms in waiting, bear with me because I will be sending those endless videos and cute photos of my daughter. I will share how my baby has added a couple more words to her vocabulary and all the little adventures she has.
Call it pride or first-time mom excitement, but it feels too good not to share.
All my love Aris Momie ♥