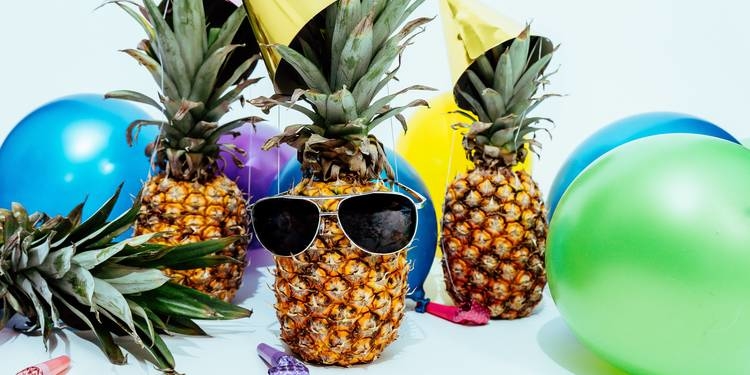 An Intimate Birthday Surprise For Him
I think we can all agree that the Covid-19 lockdown has turned a lot of things upside down. It will be a while till many businesses start operating as usual and things finally get back to normal. But I think we will have to find a new normal.
At the beginning of the year Hubby and I had planned to celebrate his birthday by going somewhere for the weekend, nothing big just a lovely family "vacation" if I may call it. After the Pandemic outbreak, we had to change the plans and eventually cancel every plan we had.
I have never met anyone who loves his birthday as much my husband does and off course me doing nothing would be the biggest injustice right? I was absolutely out of ideas since we cancelled the vacation idea but I thought something cute and intimate would mean so much more to him. Have a read below on my birthday surprise for him, and maybe it could be an idea for you to surprise your loved one as well.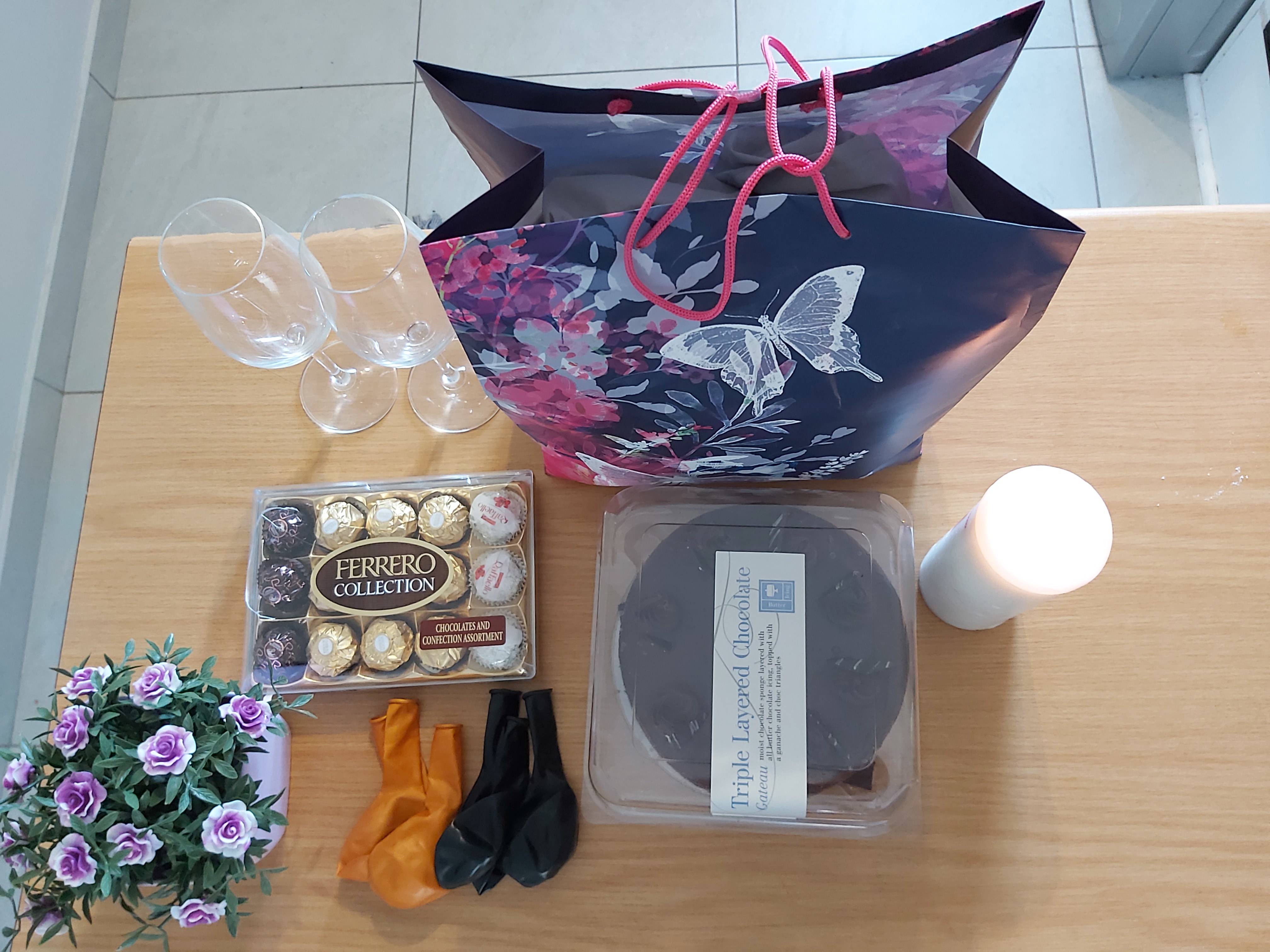 You will need;
Balloons (have a theme or colour)
Cake
Chocolates/Confetti
Flowers/Artificial flowers
Candles (scented)
Wine/Champagne
Wine glasses
Gift
Breakfast in bed is a great way to start the surprise, try making everything your partner loves. For Hubby, it was a traditional farm breakfast (eggs, bacon, sausage and sautéed tomato and onion gravy with toast) and rooibos tea since it's mostly freezing out here.
Decide on a colour theme for the balloons or choose one colour this adds a beautiful touch to the setup.
The candles will create a lovely ambience and the scent of the candles will fill the room with a sweet scent especially if you choose vanilla.
Many people don't care much for cake but I love the idea of having a cake for every birthday.
The Ferrero Rocher around the cake can be replaced by confetti or anything that will look beautiful.
Flowers are a definite yes! I couldn't get real flowers but these artificial flowers did the trick just as good.
And nothing seals the deal like a glass of wine or champagne which also adds a bit of a romantic flare.
Choose a place around your house that will be ideal for the whole setup, it's a good idea to set up somewhere and then just wake him/her or bring them to the spot. I chose the sitting room, it was nice and early in the morning before my toddler woke up.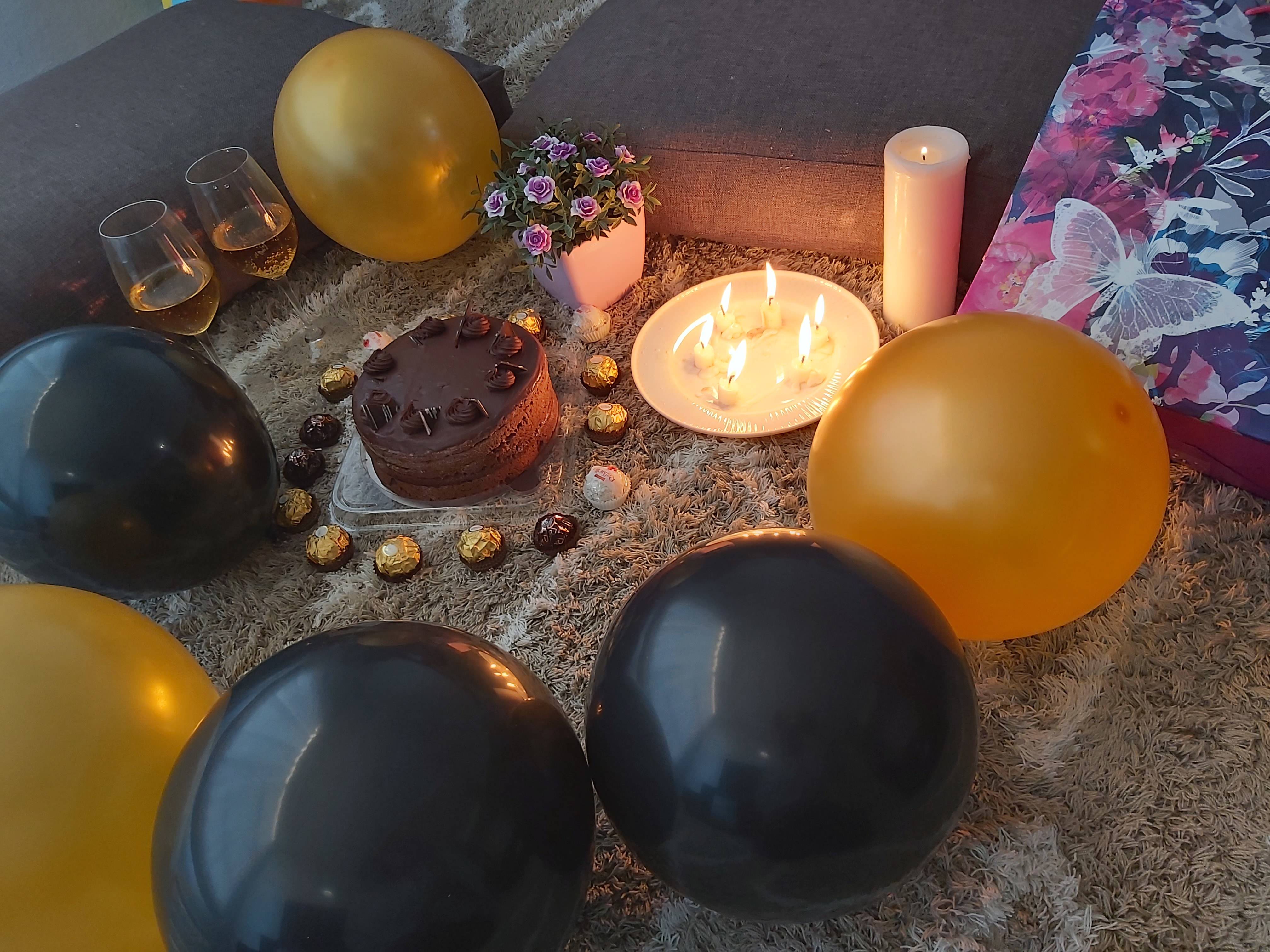 For the gift;
I had no time to go to the stores and to be honest I didn't want to spend my time walking in and out of each store trying to find the perfect gift with this Pandemic up in arms as it is. So I settled for something a bit easier to organize…
NetFlorist is absolutely the best; they do same day deliveries depending on the area you are in and the gift you choose. And I must say they have a lot of gifts to choose from so no need to worry, I am sure you can find something!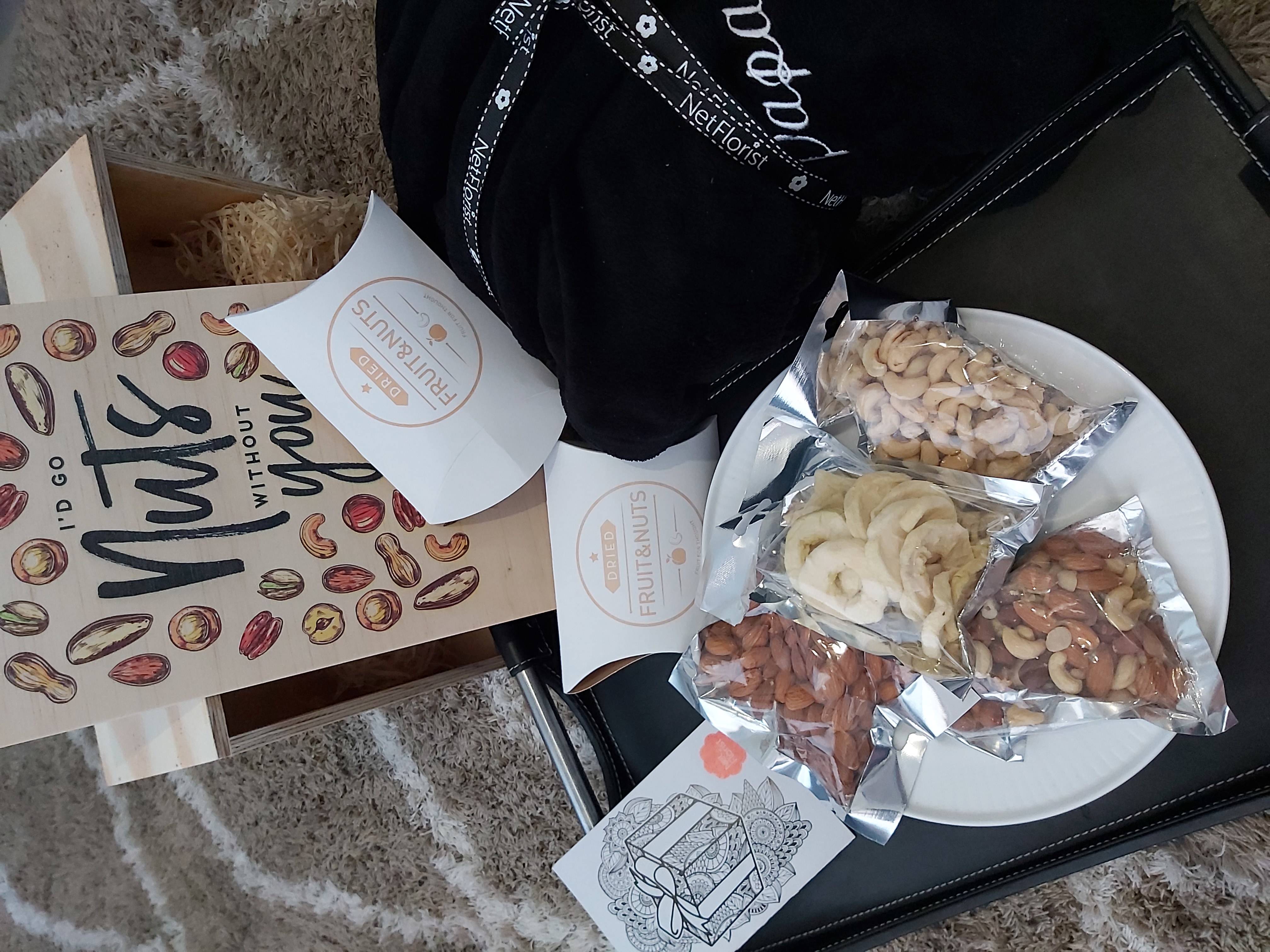 NetFlorist has a lovely fruit and nut selection which was the absolute gift for my nut lover Husband and I paired it off with their personalized fleece gown. And believe me, this has come in handy with this Winter season being so chilly.

It was a lovely intimate celebration and I can recommend it to anyone. For more ideas on how to surprise your loved one, have a look at these articles below;
Have fun creating those surprises!
Love ArisMomie...